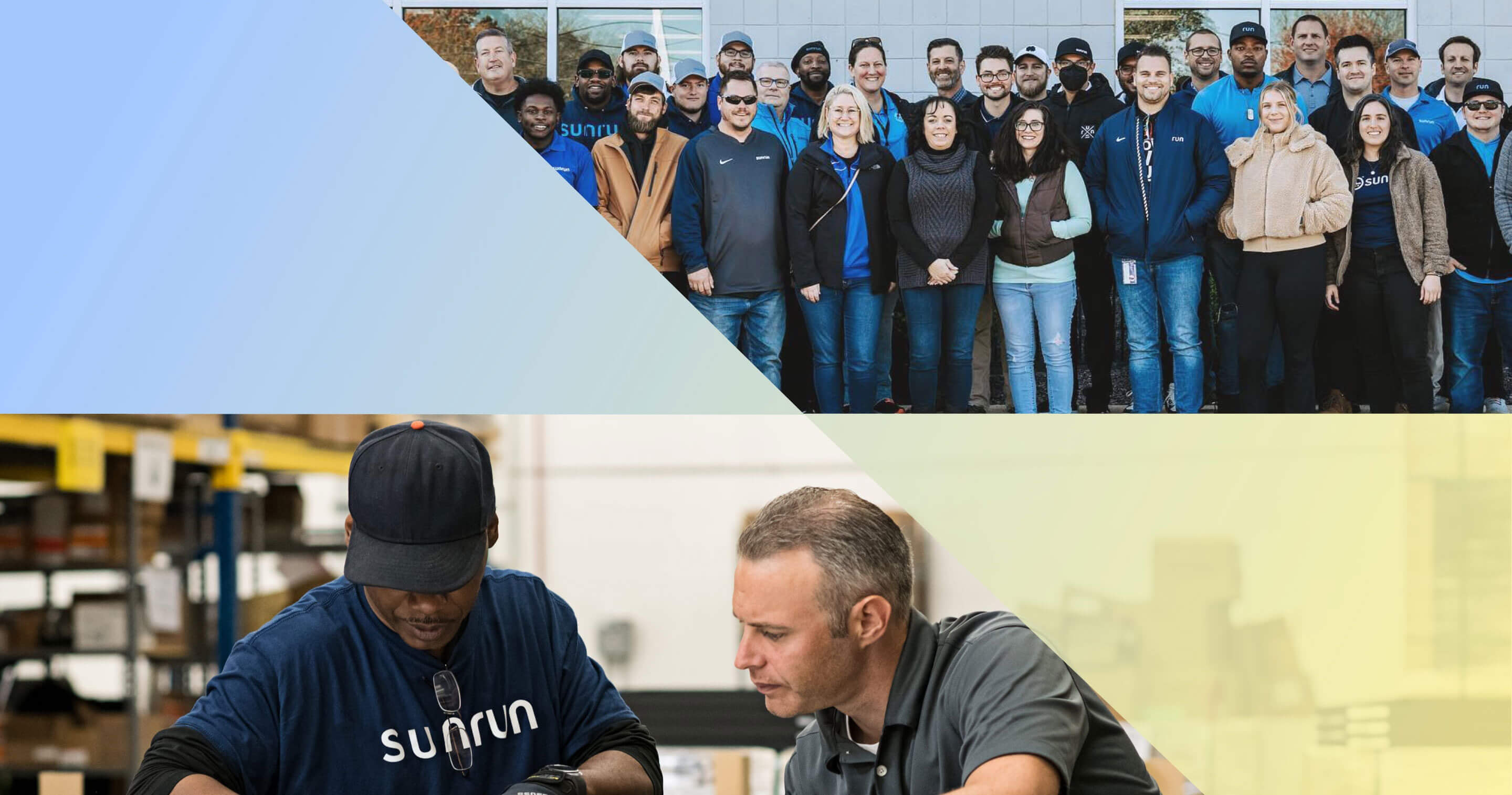 Development Manager
Location

Remote
Category

Project Management
Job ID

R18161
Everything we do at Sunrun is driven by a determination to transform the way we power our lives. We know that starts at the individual employee level. We strive to foster an environment you can thrive in through our commitment to diversity, inclusion and belonging.
OVERVIEW
The Development Manager is integral to Sunrun's growing Affordable Multifamily Solar business unit.  You will be responsible for navigating the customer relationship with the corporate building owner and driving project development success from post-origination to project completion for a portfolio of 5-10 Multifamily Housing Developers with 10-40 prospective solar projects each.

The Development Manager will drive solar project development and transform the customer experience by managing a pipeline of inbound/outbound customer requests for: solar planset approvals, legal agreement signatures and project underwriting document collection with the intent to keep the customer engaged and move the projects forward. 
The Development Manager will have detailed knowledge of the overall client strategy and project specific financial strategy. The wider Development & Operations teams will look to you for this strategy and project specific details.

In this role you will work directly with our highly organized customers and their company decision makers as well as Sunrun technical teams. There will be an opportunity to grow and develop your career with the support and mentorship of senior team members.

This role is designed for those that are dynamic, results driven, thrive in a high-paced, analytical customer facing environment, who are able to retain and relay information quickly and are committed to delivering high quality results for our customers while balancing the needs of the customers and multiple teams while driving progress.  The Development manager will have an insatiable curiosity, be comfortable with ambiguity, enjoy thinking about edge cases, and be a strong verbal and written communicator and skillful in data analysis and spreadsheets. 

RESPONSIBILITIES
●    Be the key point of contact for a suite of accounts with Sunrun's Multifamily Affordable building owner clients
●    Manage all weekly or ad hoc communication via emails and meetings to drive solar installation projects forward to completion and utility interconnection over the 10-18 month project development timeline
●    Work closely with internal Install Operations Project Managers, Site Survey, Rebate Program, Solar Design and Permitting teams to communicate bottlenecks, develop solutions and keep the project install timeline on track and maximize project value for Sunrun and the customer
●    Balanced relationship - The Development Manager will need to be mindful of new Sales pipeline with each customer and the customer's internal timelines & priorities  while driving project results
●    Serve as a clearinghouse for all customer questions including around Sunrun billing, system O&M concerns or solar production performance. Ensure other departments implement appropriate solutions to meet customer expectations
●    Create and maintain tailored customer facing presentations, dashboards and materials to track and prioritize asks for the customer and communicate high level project status.
●    Manage and track all required project development documents for customers to provide, review or execute including financial models, state incentive applications, project title documents, building as-built plans, and solar plansets. Prioritize with the building owner for maximum impact to keep projects moving forward
●    Review legal documents and financial models for accuracy and maximized commercial value. Be able to clearly summarize key points of documents and models for customers.
●    Maintain impeccable, detailed notes and records in CRM and Project Management tools including SalesForce, Google Sheet, and Smartsheet and create and run reports to QA data and prioritize workload
REQUIREMENTS
●    Bachelor's degree or equivalent professional experience required
●    2 to 5 years of relevant work experience in renewable energy project development, sales or similar role 
●    Affordable Multifamily, C&I Solar or customer facing construction management experience preferred 
●    Proficient in Excel or Google Sheets, able to organize and analyze data using formulas
●    Impeccable attention to detail and a commitment to producing quality work product 
●    Analytical and curious; able to understand and communicate complex customer value proposition and technical project issues with customers
●    Extremely organized; able to manage competing priorities and deadlines amid unforeseen challenges
●    Self directed; Takes initiative to plan, organize, and complete assignments independently
Recruiter:
Laura Morgan (laura.morgan@sunrun.com)
Please note that the compensation information that follows is a good faith estimate for this position only and is provided pursuant to acts, such as The Equal Pay Transparency Act. It assumes that the successful candidate will be located in markets within the United States that warrant the compensation listed. Candidates in locations outside this local area may have a different  starting salary range for this opportunity which may be higher or lower.  Please speak with your recruiter to learn more.
Starting salary/wage for this opportunity:
$66,661.00 to $83,353.00
Other rewards may include annual bonus eligibility, which is based on company and individual performance, short and long term incentives, and program-specific awards.  Sunrun provides a variety of benefits to employees, including health insurance coverage, an employee wellness program, life and disability insurance, a retirement savings plan, paid holidays and paid time off (PTO). A candidate's salary history will not be used in compensation decisions. 
This description sets forth the general nature and level of the qualifications and duties required of employees in this job classification, as well as some of the essential functions of this role.  It is not designed to be a comprehensive inventory of all essential duties and qualifications. If you have a disability or special need that may require reasonable accommodation in order to participate in the hiring process or to perform this role if you are offered employment, please let us know by contacting us at candidateaccomodations@sunrun.com.
Sunrun is proud to be an equal opportunity employer that does not tolerate discrimination or harassment of any kind. Our commitment to Diversity, Inclusion & Belonging drives our ability to build diverse teams and develop inclusive work environments. At Sunrun, we believe that empowering people and valuing their differences will help us create a planet run by the sun for everyone. We are committed to equal employment opportunities without consideration of race, color, religion, ethnicity, citizenship, political activity or affiliation, marital status, age, national origin, ancestry, disability, veteran status, sexual orientation, gender identity, gender expression, sex or gender, pregnancy or any other basis protected by law. We also consider qualified applicants with criminal convictions, consistent with applicable federal, state and local law.