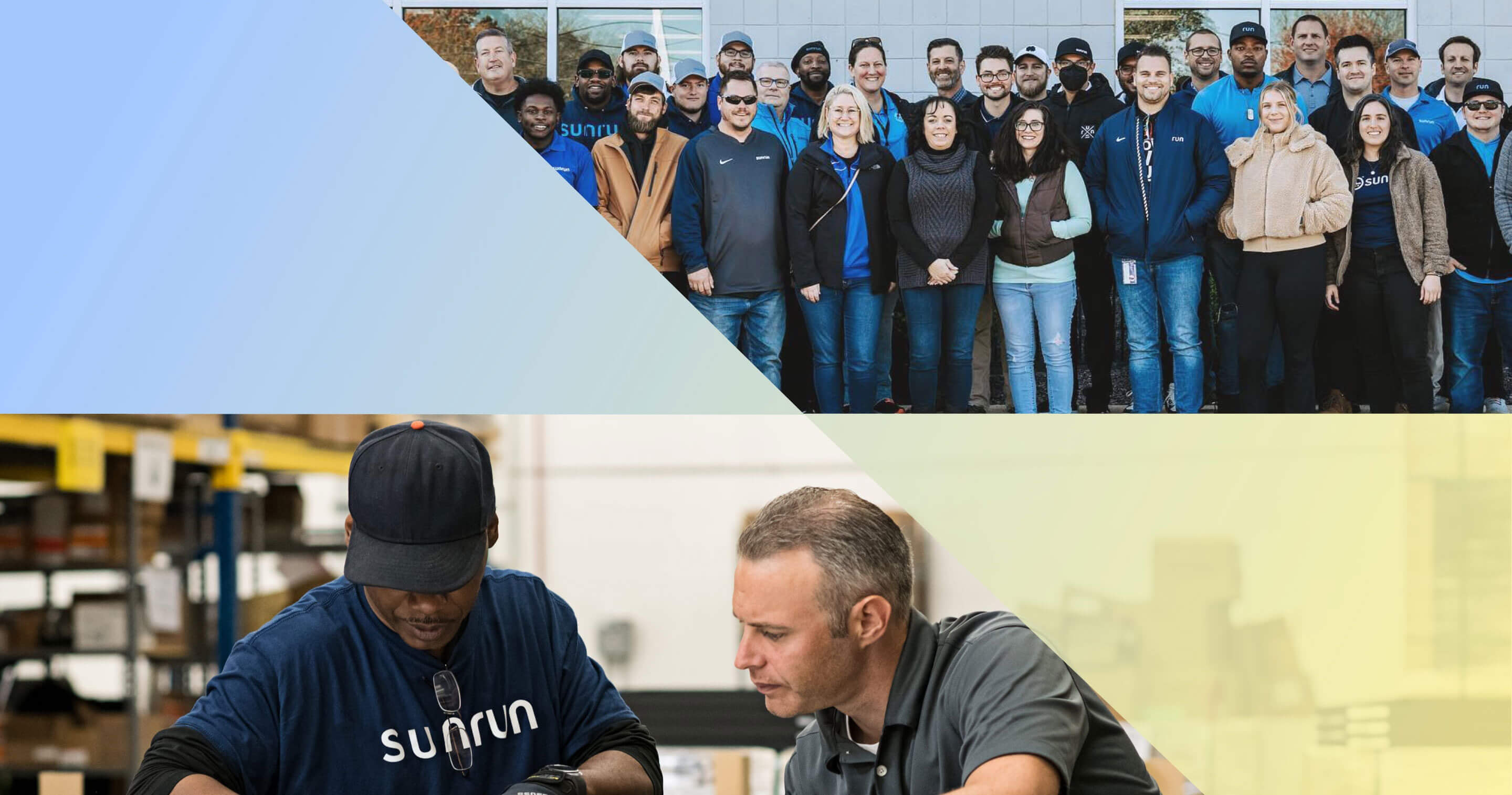 Lead Automation Engineer, Data Platform
Location

Remote
Category

Technology
Job ID

R21079
Everything we do at Sunrun is driven by a determination to transform the way we power our lives. We know that starts at the individual employee level. We strive to foster an environment you can thrive in through our commitment to diversity, inclusion and belonging.
Overview
A Software Development Engineer in Test (SDET) is a crucial role in software development teams, responsible for ensuring the quality and reliability of software products through the creation and maintenance of automated test frameworks, test cases, and continuous integration processes. SDETs work closely with developers and quality assurance teams to identify and resolve defects and contribute to the overall improvement of the software development lifecycle.
We are currently seeking a SDET with expertise in data. As a Staff SDET, your role is pivotal in ensuring the quality and dependability of our data integration platform. You will collaborate closely with multiple teams to drive and support test automation initiatives while optimizing testing processes. Within this team, your responsibilities will involve creating testing strategies for data pipelines, ensuring the reliable ingestion and processing of IoT data from our 700K+ solar and storage systems. This data plays a crucial role across our organization in maintaining system uptime, conducting performance analysis, and providing valuable insights to our customers.
Key Responsibilities
Test Automation: Develop and maintain automated test scripts and test frameworks using programming languages (e.g., Python, Java, C#) and testing tools (e.g., Selenium, Appium) to validate software functionality, performance, and security.

Conduct thorough testing of data platform components, encompassing data ingestion, vendor data provisioning, and data operations.

Champion quality across all teams by offering guidance, feedback, and suggestions to enhance quality practices throughout the team.

Evaluate the scalability and performance of the data platform, proactively identifying and mitigating bottlenecks.

Test Planning:Create and maintain comprehensive test documentation, including detailed test cases, test plans, and comprehensive test reports that cover all aspects of the software, including functional, integration, regression, and performance testing.

Collaboration: Work in close partnership with Product Management, DevOps, and Software Engineers within the data integration group, addressing their specific requirements. Collaborate effectively with SREs (Site Reliability Engineers) and leverage techniques such as logging and metrics to ensure that quality objectives are met.

Continuous Learning: Stay informed about evolving quality assurance best practices and emerging technologies that can be adopted to enhance product excellence at Sunrun.

CI/CD: Implement and manage CI/CD pipelines to automate the build, test, and deployment processes, ensuring that new code changes are thoroughly tested and integrated seamlessly into the software.

Defect Identification and Reporting: Identify, isolate, and report software defects, providing detailed information to developers for debugging and resolution. Work closely with cross-functional teams to ensure defects are prioritized and resolved in a timely manner.

Quality Assurance: Monitor and enforce coding standards, best practices, and quality guidelines within the development team. Advocate for quality throughout the development process.

Performance Testing: Create and execute performance tests to evaluate the software's scalability, responsiveness, and stability under various conditions, making recommendations for improvements.

Security Testing: Conduct security testing, including penetration testing and vulnerability assessments, to identify and address potential security risks in the software.

Documentation: Maintain clear and up-to-date documentation for test cases, test plans, and test results, ensuring that the testing process is well-documented and repeatable.
Qualifications
8+ years of experience as an SDET, BA or MS degree in Computer Science preferred

Familiarity with JavaScript / TypeScript/ Node.js, Python, or Kotlin preferred.

Experience with testing APIs and implementing API automated testing.

Familiarity with Relational Database Management Systems (RDBMS), RESTful APIs, and associated tools such as SQL, RestAssured, and Postman is a plus.

Proven experience in architecting, developing, planning, and constructing testing frameworks.

Demonstrated expertise in creating automation frameworks for backend systems is essential.

Proficiency in working with code repositories, with Git being a preferred choice.

Knowledge or experience with cloud platforms like AWS or GCP is advantageous, and familiarity with serverless technologies is a significant plus.

Strong understanding of Continuous Integration/Continuous Delivery (CI/CD) principles.

Effective communication skills, enabling clear interactions with engineers, project managers, and leadership.

Exceptional attention to detail and the ability to produce high-quality and accurate work, even in fast-paced environments.

Adaptable and capable of working effectively under pressure, with the flexibility to shift between projects as needed.

Analytical Skills: Ability to analyze complex software systems and design effective testing strategies.

Communication: Excellent communication and collaboration skills to work effectively with cross-functional teams and stakeholders.

Problem-Solving: Strong problem-solving and debugging skills to identify and resolve software defects efficiently.

Testing Tools: Familiarity with testing tools and frameworks (e.g., Selenium, JUnit, TestNG, Appium) and experience in creating and maintaining automated test suites.
Please note that the compensation information that follows is a good faith estimate for this position only and is provided pursuant to acts, such as The Equal Pay Transparency Act. It assumes that the successful candidate will be located in markets within the United States that warrant the compensation listed. Candidates in locations outside this local area may have a different  starting salary range for this opportunity which may be higher or lower.  Please speak with your recruiter to learn more.
The starting salary/wage for this opportunity is: $134,876 to $173,412.
Other rewards may include annual bonus eligibility, which is based on company and individual performance, short and long term incentives, and program-specific awards.  Sunrun provides a variety of benefits to employees, including health insurance coverage, an employee wellness program, life and disability insurance, a retirement savings plan, paid holidays and paid time off (PTO). A candidate's salary history will not be used in compensation decisions. 
Recruiter:
Kristina Sedjo (kristina.sedjo@sunrun.com)
This description sets forth the general nature and level of the qualifications and duties required of employees in this job classification, as well as some of the essential functions of this role.  It is not designed to be a comprehensive inventory of all essential duties and qualifications. If you have a disability or special need that may require reasonable accommodation in order to participate in the hiring process or to perform this role if you are offered employment, please let us know by contacting us at candidateaccomodations@sunrun.com.
Sunrun is proud to be an equal opportunity employer that does not tolerate discrimination or harassment of any kind. Our commitment to Diversity, Inclusion & Belonging drives our ability to build diverse teams and develop inclusive work environments. At Sunrun, we believe that empowering people and valuing their differences will help us create a planet run by the sun for everyone. We are committed to equal employment opportunities without consideration of race, color, religion, ethnicity, citizenship, political activity or affiliation, marital status, age, national origin, ancestry, disability, veteran status, sexual orientation, gender identity, gender expression, sex or gender, pregnancy or any other basis protected by law. We also consider qualified applicants with criminal convictions, consistent with applicable federal, state and local law.
Jobs
for You
Energy Sales Retail Associate

Direct Sales

Dublin, California

Field Sales Consultant

Direct Sales

Pawtucket, Rhode Island, Town of Westerly, Rhode Island, Woonsocket, Rhode Island, Hopkinton, Rhode Island, Kingston, Rhode Island, Providence, Rhode Island, East Greenwich, Rhode Island, Middletown, Rhode Island, Smithfield, Rhode Island, Newport, Rhode Island, Warwick, Rhode Island, North Kingstown, Rhode Island, Coventry, Rhode Island, Johnston, Rhode Island

Field Sales Consultant

Direct Sales

Pittsfield, Massachusetts, Greenfield, Massachusetts, Northampton, Massachusetts, Springfield, Massachusetts