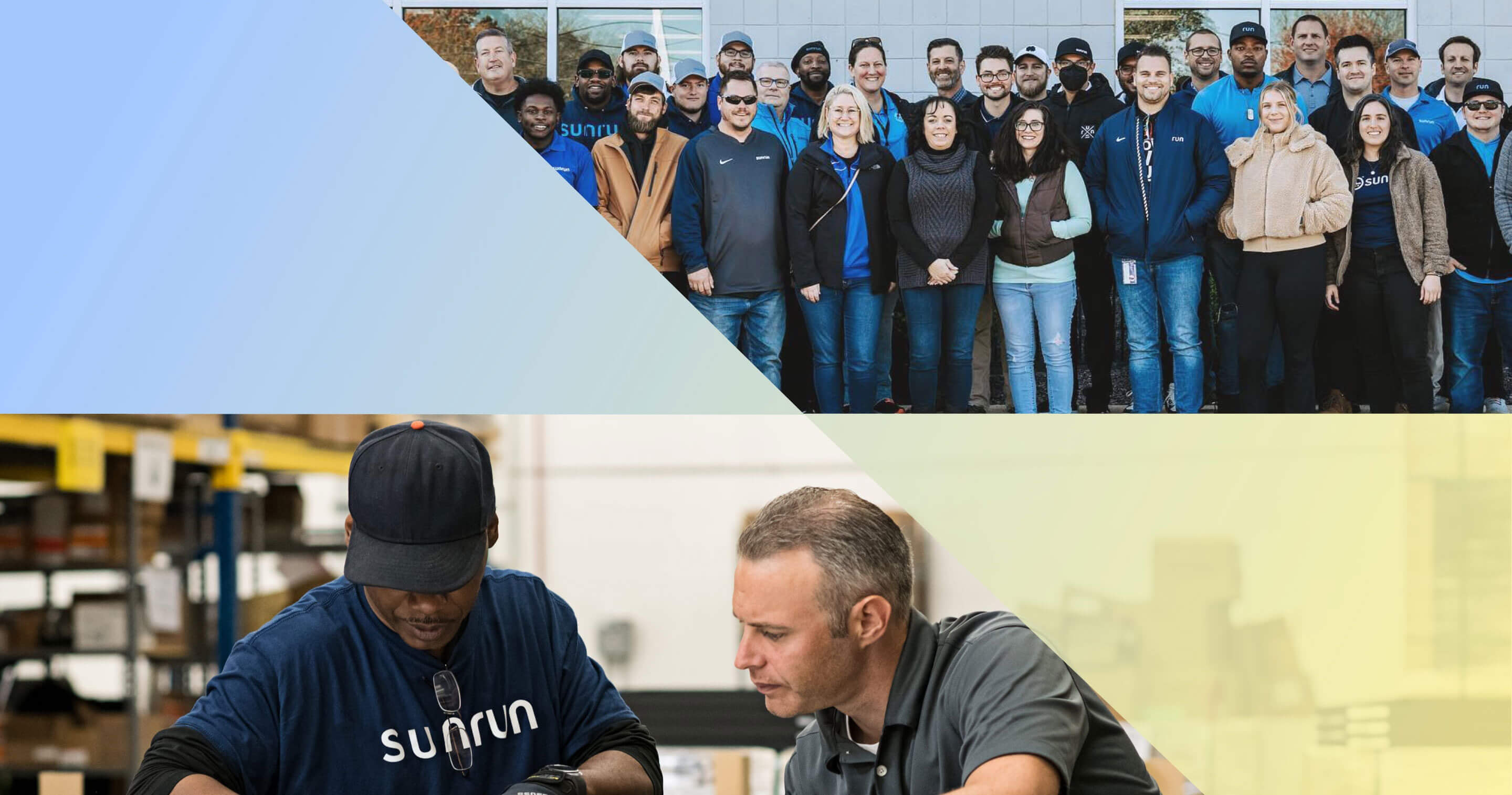 Learning Experience Designer, Inside Sales
Location

Remote
Category

Human Resources
Job ID

R17536
Everything we do at Sunrun is driven by a determination to transform the way we power our lives. We know that starts at the individual employee level. We strive to foster an environment you can thrive in through our commitment to diversity, inclusion and belonging.
The Learning Experience Designer, Inside Sales (LXD) is the primary learning partner to key stakeholders in Inside Sales. In this capacity, the LXD will be deeply ingrained in the business,  and should understand the business objectives, strategy, and priorities. The LXD will design the learning experience for all roles within the organization and be part of regular meetings with Inside Sales leaders to ensure ongoing alignment in how L&D is helping Inside Sales achieve outcomes and build culture.

Additionally, the LXD will have the following responsibilities.

Outcomes:
Onboarding and New Hire Training
Design and constantly improve a learning strategy for all roles within Inside Sales as it pertains to how they onboard and ramp up within their first 60 days - including managers. This includes collaboration with trainers who will deliver live training.

Content Creation
Ensure quality content exists to support the knowledge, skill, and comprehension needs of each role within Inside Sales. Partner with L&D, design, and production to create new content.

Content and Knowledge Management
Work with central L&D team to ensure content and knowledge supporting Inside Sales is kept up to date.

Change Management
Work with Inside Sales leaders and central L&D team to strategize and execute on change effecting Inside Sales.

Leadership and Management Development
Work with Inside Sales leaders to assess manager needs. Partner with L&D and top performers to create new content or programs to support the ongoing development of managers.
Expectations:
Align & Collaborate
Align and collaborate with key stakeholders, leaders, and peers to create impactful change management support, and ongoing training, and content

Measure & Execute
Identify goals through with stakeholder(s) on a regular bases. Track to those goals and measure progress

Communicate
Communicate regularly, clearly, and proactively 

Feedback
Seek regular feedback regarding effectiveness and opportunities for improvement

Support Key Initiatives
Support key business initiatives as directed by senior leadership of Learning & Development
Requirements:
Background in solar, sales, or content creation; suggested 4+ years experience

Excellent written and verbal communication skills

Energetic and engaging presenter both virtually and in-person

Growth mindset, and strong collaboration skills

Positive attitude that is mission focused

Self-motivated problem solver and learner

Handles change well, adaptable and energized by challenges

Strong technical/computer skills (Office/Gsuite, CRM, etc.)

Access to a reliable, high-speed internet connection

Able to travel upto ~20% of the time 
Recruiter:
Cornelius Gilleylen (cornelius.gilleylen@sunrun.com)
Please note that the compensation information that follows is a good faith estimate for this position only and is provided pursuant to acts, such as The Equal Pay Transparency Act. It assumes that the successful candidate will be located in markets within the United States that warrant the compensation listed. Candidates in locations outside this local area may have a different  starting salary range for this opportunity which may be higher or lower.  Please speak with your recruiter to learn more.
Starting salary/wage for this opportunity:
$78,431.00 to $104,539.00
Other rewards may include annual bonus eligibility, which is based on company and individual performance, short and long term incentives, and program-specific awards.  Sunrun provides a variety of benefits to employees, including health insurance coverage, an employee wellness program, life and disability insurance, a retirement savings plan, paid holidays and paid time off (PTO). A candidate's salary history will not be used in compensation decisions. 
This description sets forth the general nature and level of the qualifications and duties required of employees in this job classification, as well as some of the essential functions of this role.  It is not designed to be a comprehensive inventory of all essential duties and qualifications. If you have a disability or special need that may require reasonable accommodation in order to participate in the hiring process or to perform this role if you are offered employment, please let us know by contacting us at candidateaccomodations@sunrun.com.
Sunrun is proud to be an equal opportunity employer that does not tolerate discrimination or harassment of any kind. Our commitment to Diversity, Inclusion & Belonging drives our ability to build diverse teams and develop inclusive work environments. At Sunrun, we believe that empowering people and valuing their differences will help us create a planet run by the sun for everyone. We are committed to equal employment opportunities without consideration of race, color, religion, ethnicity, citizenship, political activity or affiliation, marital status, age, national origin, ancestry, disability, veteran status, sexual orientation, gender identity, gender expression, sex or gender, pregnancy or any other basis protected by law. We also consider qualified applicants with criminal convictions, consistent with applicable federal, state and local law.
Jobs
for You
Installer

Operations

Taunton, Massachusetts

Field Sales Consultant

Direct Sales

Providence, Rhode Island, Westerly, Rhode Island, Pawtucket, Rhode Island, Woonsocket, Rhode Island, Hopkinton, Rhode Island, Kingston, Rhode Island, East Greenwich, Rhode Island, Middletown, Rhode Island, Smithfield, Rhode Island, Newport, Rhode Island, Warwick, Rhode Island, North Kingstown, Rhode Island, Coventry, Rhode Island, Johnston, Rhode Island

Field Sales Consultant

Direct Sales

Nashua, New Hampshire, North Hampton, New Hampshire, West Lebanon, New Hampshire, Merrimack, New Hampshire, Manchester, New Hampshire, Portsmouth, New Hampshire, Keene, New Hampshire, Somersworth, New Hampshire, Plaistow, New Hampshire, Salem, New Hampshire, South Hooksett, New Hampshire, Rochester, New Hampshire, Seabrook, New Hampshire, Concord, New Hampshire, Tilton, New Hampshire