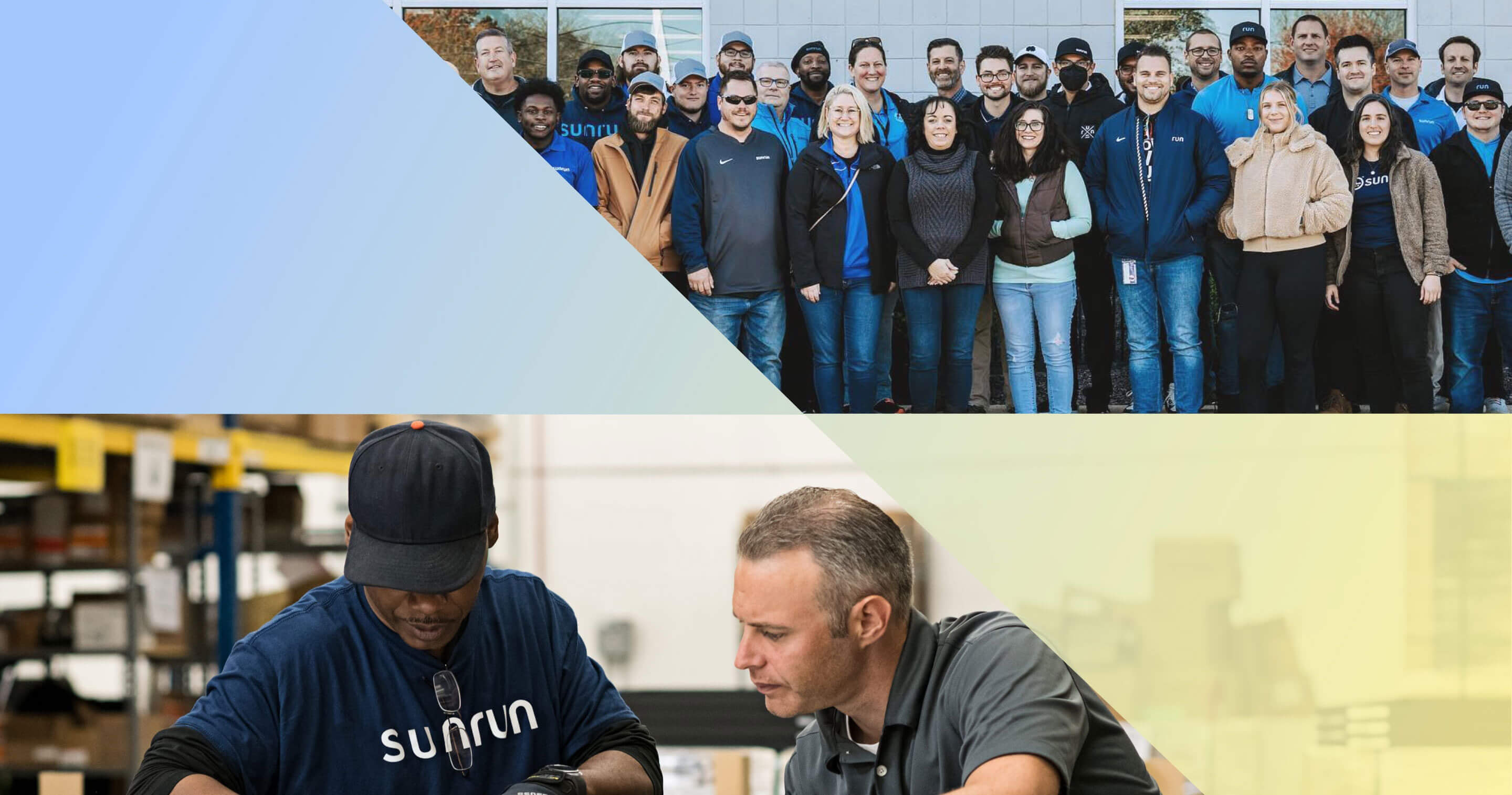 Staff Multifamily Project Manager
Location

Remote
Category

Multifamily
Job ID

R20968
Everything we do at Sunrun is driven by a determination to transform the way we power our lives. We know that starts at the individual employee level. We strive to foster an environment you can thrive in through our commitment to diversity, inclusion and belonging.
The Multifamily New Construction Project Manager role executes project construction using subcontractors, in-house labor, internal and external material procurement, safety, quality, finance, and design teams.  The MF PM performs the core duties listed below.  
ESSENTIAL DUTIES AND RESPONSIBILITIES 
PM on 15 + projects at any given time

Handle all customer and build partner relations for all projects

Create and execute subcontract agreement with build partners

Coordinate all aspects of PV integration into a new construction project from beginning design through PTO

Bid and track all scopes per project as necessary 

Track and maintain project schedule

Track and maintain project budget

Track and assist utility coordination

Responsible for visiting each project as needed throughout its life cycle which may include: before construction and at project completion.  Larger jobs may require more visits.

Evaluate designs with design resource, optimize with customer and subcontractor

Manage invoice submissions from subcontractor

Coordinate all site logistics which may include, phasing, laydown area, site services, parking impacts, additional permitting.

Fully plan and execute power shutdown/tie in schedule with build team

Obtain all necessary AHJ inspections

Coordinate with Interconnection Manager to obtain PTO

Follow all required milestones for incentive / tax programs
REQUIREMENTS (EDUCATION, EXPERIENCE, CERTIFICATIONS, AND OTHER SKILLS)
Minimum of 5 years of construction experience, with a minimum of 2 years in a Project Management role

Minimum of 2 years experience of working knowledge of new commercial construction

1+ years experience in MultiFamily construction preferred 

Excellent customer service skills

Familiar with Solar installation processes and requirements working with local Public Utilities

Working knowledge of PC based work environment including Windows, Google, Sales Force, online meetings and spreadsheet programs

Familiar with single and three phase electrical

Familiar with OSHA code, including how to use fall protection.  

OSHA 30 preferred but not required

Familiar with basic gantt chart scheduling

General knowledge of electrical codes and building codes and how to use a code book
Must be a self directed individual that can thrive in a team or individual atmosphere.  

Willing to operate in a fast paced environment where you are part of building the program while operating the day to day needs of the business.
PHYSICAL DEMANDS
Standard office requirements

Driving to visit sites

Flying to visit sites
Recruiter:
Amanda Frock (amanda.frock@sunrun.com)
Please note that the compensation information that follows is a good faith estimate for this position only and is provided pursuant to acts, such as The Equal Pay Transparency Act. It assumes that the successful candidate will be located in markets within the United States that warrant the compensation listed. Candidates in locations outside this local area may have a different  starting salary range for this opportunity which may be higher or lower.  Please speak with your recruiter to learn more.
Starting salary/wage for this opportunity:
$87,847.00 to $117,058.00
Other rewards may include annual bonus eligibility, which is based on company and individual performance, short and long term incentives, and program-specific awards.  Sunrun provides a variety of benefits to employees, including health insurance coverage, an employee wellness program, life and disability insurance, a retirement savings plan, paid holidays and paid time off (PTO). A candidate's salary history will not be used in compensation decisions. 
This description sets forth the general nature and level of the qualifications and duties required of employees in this job classification, as well as some of the essential functions of this role.  It is not designed to be a comprehensive inventory of all essential duties and qualifications. If you have a disability or special need that may require reasonable accommodation in order to participate in the hiring process or to perform this role if you are offered employment, please let us know by contacting us at candidateaccomodations@sunrun.com.
Sunrun is proud to be an equal opportunity employer that does not tolerate discrimination or harassment of any kind. Our commitment to Diversity, Inclusion & Belonging drives our ability to build diverse teams and develop inclusive work environments. At Sunrun, we believe that empowering people and valuing their differences will help us create a planet run by the sun for everyone. We are committed to equal employment opportunities without consideration of race, color, religion, ethnicity, citizenship, political activity or affiliation, marital status, age, national origin, ancestry, disability, veteran status, sexual orientation, gender identity, gender expression, sex or gender, pregnancy or any other basis protected by law. We also consider qualified applicants with criminal convictions, consistent with applicable federal, state and local law.