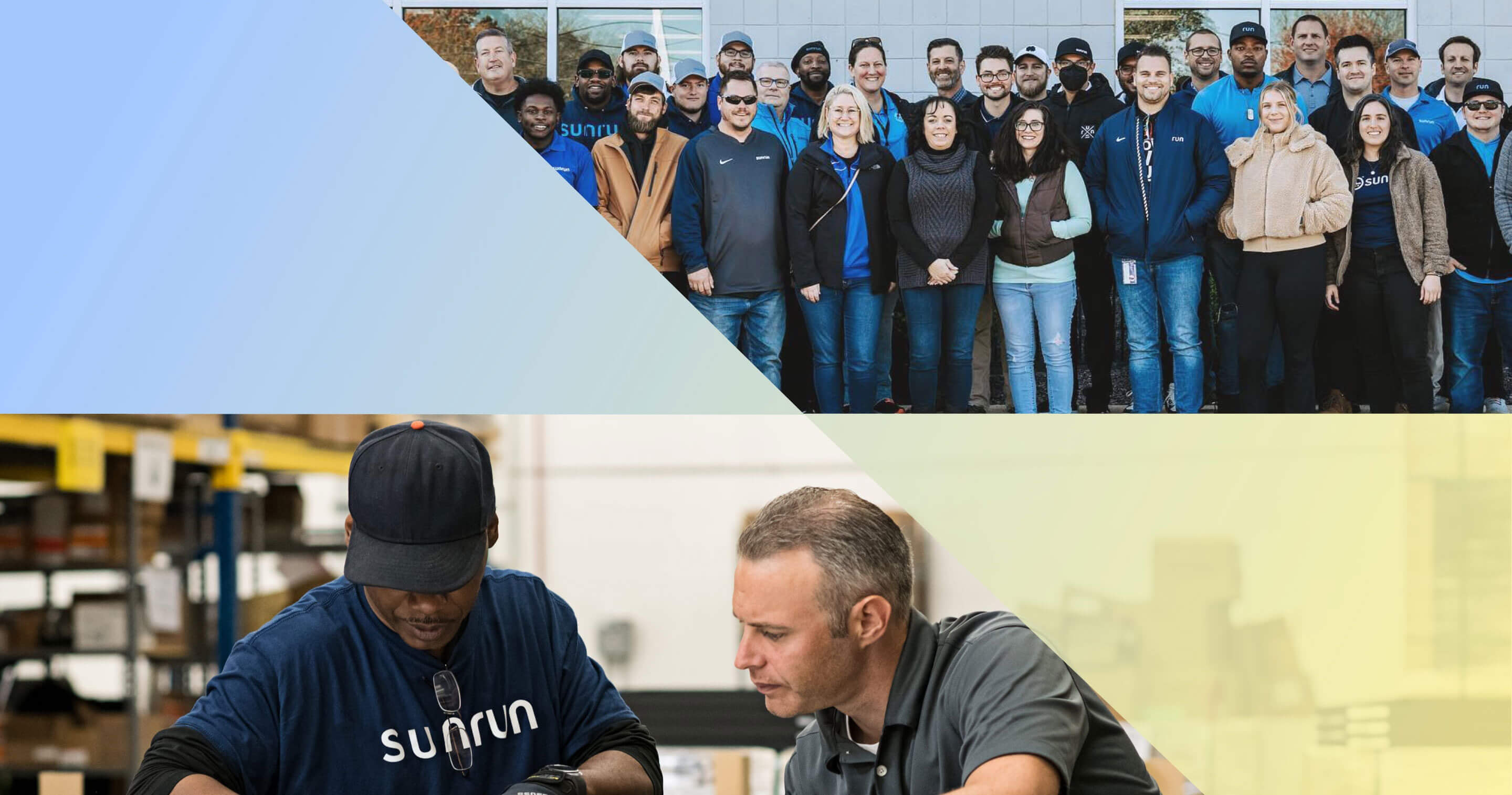 Associate Event Planner
Location

Lehi, Utah
Category

Sales Operations
Job ID

R18456
Everything we do at Sunrun is driven by a determination to transform the way we power our lives. We know that starts at the individual employee level. We strive to foster an environment you can thrive in through our commitment to diversity, inclusion and belonging.
Overview Sunrun is seeking an Associate Event Planner to provide support with skill and professionalism as an essential member of the Events Team. Part of this role is to contribute by owning responsibility for assigned small to medium sized events and supporting Event Managers and the Director of Events on medium to large sized events by completing tasks in a timely and accurate manner. This role will include a wide variety of organization, implementation, customer service, communication, administrative and operational functions.
Responsibilities
● Developing, extracting and overseeing reports and preparing information for delivery as required specific to events
● Managing the shared team inbox, responding to or acknowledging all messages, and conferring with project owners as needed for accurate details in correspondence
● Answering event attendee questions and concerns through various communication channels, providing a resolution or referring to the appropriate manager
● Assisting with supplier research, data management, and updating templates
● Setting up supplier appointments/meetings as needed and taking notes for distribution and saving to filing system
● Coordinating and booking rentals, activities, catering and specialty items for events
● Managing small to medium sized events as assigned by Director of Events
● Following all expectations of event process and checklist while bringing overall event vision to life for stakeholder(s)
● Attending events on-site and assisting with execution of items such as, but not limited to: vendor management, transportation coordination, hospitality desk, setup and teardown, registration, attendee management and providing additional assistance to event staff as needed
● Manage the master events calendar to ensure all new events are added timely ● Degree of familiarity with managing budgets, reconciliation, and negotiating
● Other special projects and responsibilities as assigned
Qualifications
● High school diploma or equivalent
● Minimum of 2 years of experience in a related field and position preferred
● Excellent verbal/written communication skills required
● Skilled in logistics, organization, attention to detail and follow through with a consistent sense of urgency
● Operating knowledge of Google Suite, Slack, and Cvent a plus
● Ability to collaborate openly with a team and motivated independently to succeed
● Proactive ability to anticipate potential event issues, communicate the situation, and innovate solutions
● Ability to excel and thrive in a face paced and demanding environment with an optimistic attitude
● Excited by new challenges and always seeking opportunities for process improvement
● Openness to being coached, developed and elevated to grow skillset
● Intuitive problem-solving skills and eagerness to learn
● Ability to assist with and/or manage several projects at the same time in various stages
● Experience in event management preferred
Physical Demands
● Office environment preferred, home office considered
● Ability to lift 25-50 pounds as needed during setup and teardown of events
● Ability to sit for extended periods of time at desk
● Must be able to travel with additional event equipment in the form of boxes or additional checked baggage
● Approximately 30% of time spent traveling
Recruiter:
Amanda Frock (amanda.frock@sunrun.com)
Please note that the compensation information that follows is a good faith estimate for this position only and is provided pursuant to acts, such as The Equal Pay Transparency Act. It assumes that the successful candidate will be located in markets within the United States that warrant the compensation listed. Candidates in locations outside this local area may have a different  starting salary range for this opportunity which may be higher or lower.  Please speak with your recruiter to learn more.
Starting salary/wage for this opportunity:
$45,582.00 to $56,924.00
Other rewards may include annual bonus eligibility, which is based on company and individual performance, short and long term incentives, and program-specific awards.  Sunrun provides a variety of benefits to employees, including health insurance coverage, an employee wellness program, life and disability insurance, a retirement savings plan, paid holidays and paid time off (PTO). A candidate's salary history will not be used in compensation decisions. 
This description sets forth the general nature and level of the qualifications and duties required of employees in this job classification, as well as some of the essential functions of this role.  It is not designed to be a comprehensive inventory of all essential duties and qualifications. If you have a disability or special need that may require reasonable accommodation in order to participate in the hiring process or to perform this role if you are offered employment, please let us know by contacting us at candidateaccomodations@sunrun.com.
Sunrun is proud to be an equal opportunity employer that does not tolerate discrimination or harassment of any kind. Our commitment to Diversity, Inclusion & Belonging drives our ability to build diverse teams and develop inclusive work environments. At Sunrun, we believe that empowering people and valuing their differences will help us create a planet run by the sun for everyone. We are committed to equal employment opportunities without consideration of race, color, religion, ethnicity, citizenship, political activity or affiliation, marital status, age, national origin, ancestry, disability, veteran status, sexual orientation, gender identity, gender expression, sex or gender, pregnancy or any other basis protected by law. We also consider qualified applicants with criminal convictions, consistent with applicable federal, state and local law.